Guide to Online Process Mapping Engine

Task - Create

---
Purpose:
To create a new task (collection of process maps).
Step 1 of 1:
Click on Task Button followed by Create Button. Enter new task name and select start process from pull down menu. Start process can be any process that is part of the task. However, it is suggested that the first process of a task be the process that occurs the latest (farthest to the right). NOTE: To see definition of Task and Process, goto main help page.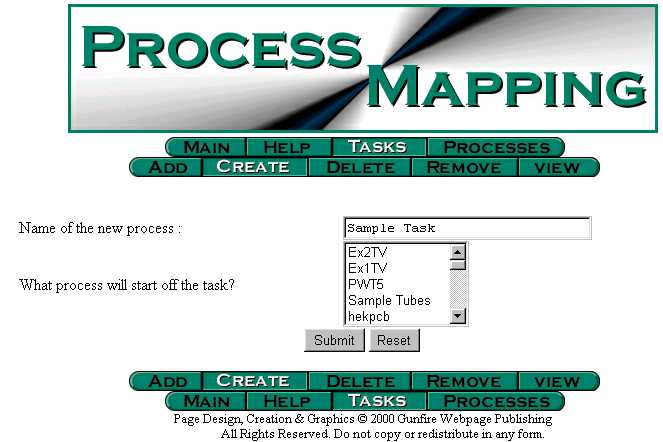 ---

There are five (5) main actions buttons on the Online Process Mapping Engine.
Process Mapping Home Page | Online Process Mapping | Process Mapping Methodology
Last Modified on: 20-Mar-2001
---
Please forward your comments Here
Copyright © Process Mapping
All Rights Reserved

Page Design, Creation & Graphics © 2001-2009 GCA Webpage Publishing
All Rights Reserved. Do not copy or redistribute in any form.