Guide to Online Process Mapping Engine

Processes - View Process Maps

---
Purpose:
To view a process map (create a printable version).
Step 1 of 1:
Click on the Processes Button followed by the View Button. Select the process map that you want to view from the pull down menu and click on the Submit button.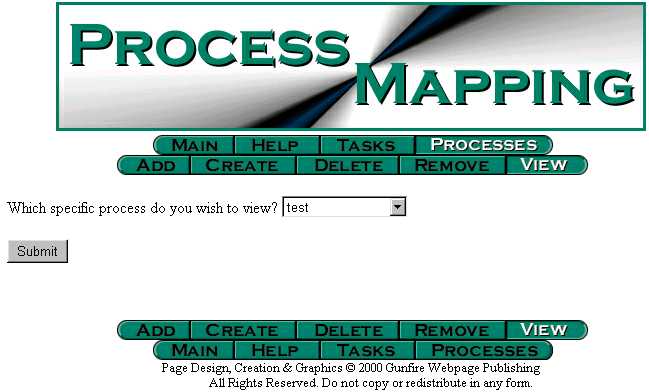 ---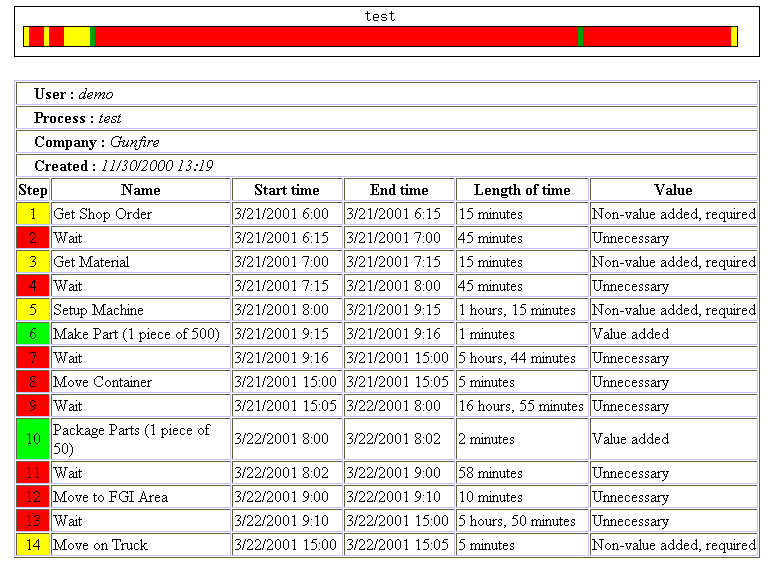 ---

There are five (5) main actions buttons on the Online Process Mapping Engine.
Process Mapping Home Page | Online Process Mapping | Process Mapping Methodology
Last Modified on: 20-Mar-2001
---
Please forward your comments Here
Copyright © Process Mapping
All Rights Reserved

Page Design, Creation & Graphics © 2001-2009 GCA Webpage Publishing
All Rights Reserved. Do not copy or redistribute in any form.